A Fairy Tale Wedding Venue
Your wedding is one of the most important days of your life, a day that you and your guests will hold forever as a treasured memory.
With this in mind, Castle Goring is proud to offer a selection of locations to celebrate and create those special memories. Whether it be the grandeur of the State Rooms in the main building, the magnificent Ceremonial Hall with its double height ceiling or on the South Lawns in a Marquee with the fabled Greco-Roman south facade as your backdrop.
Castle Goring, which is not open to the public and assures you of exclusive use for the duration of your wedding, offers you a wedding venue to realise all of your wedding dreams whichever season you choose.
So, let your imagination run away with itself and let us turn your wedding day dreams into a reality at Castle Goring.
Castle Goring walk through
"The building itself is extraordinary and has a romantic atmosphere."
"It really did feel like true luxury having the whole place to ourselves."
"The venue looks stunning in our wedding photos and the staff were attentive in every detail."
Please get in touch to discuss your requirements
State Rooms, Queen Victoria Rooms & State Dining Room
On the first floor within the main building there is an enfilade of 3 large interconnecting State Rooms known as the Aphrodite Drawing Room, the Galba Drawing Room, and the Library, which are perfect for enjoying reception drinks and canapes and for after-dinner relaxation.
The State Dining Room also on the first floor can seat at least 24 guests for a formal wedding breakfast around the mahogany dining table formerly used at Buckingham Palace. There are two further interconnecting rooms on the first floor which guests are also encouraged to use, Queen Victoria's Rooms, which can be used for a variety of purposes.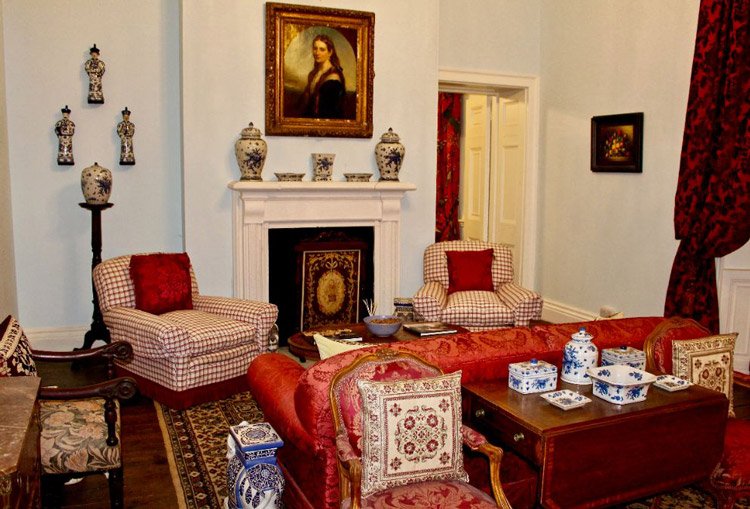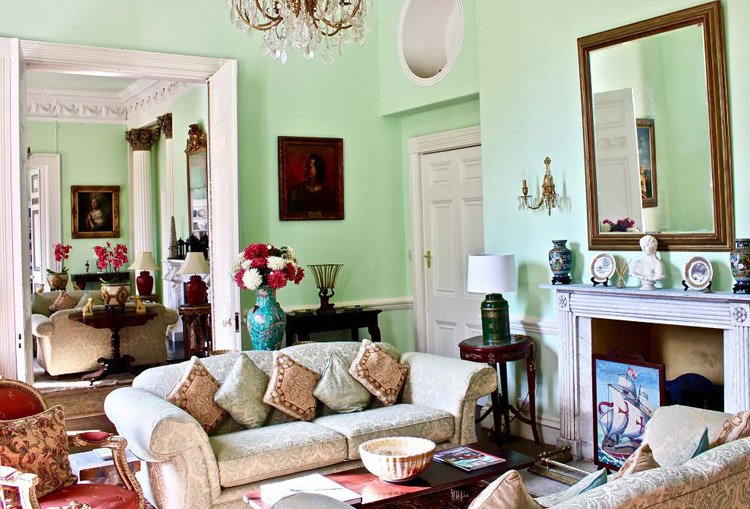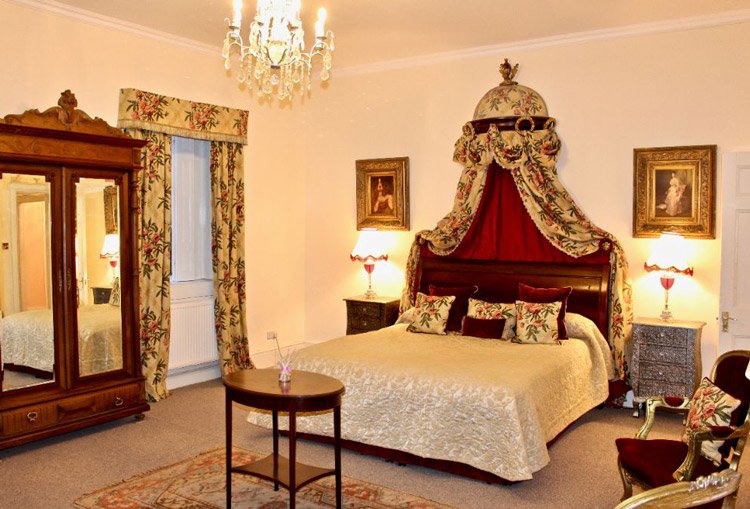 "Thank you Lady C and Dima for letting us use your home and making our son and daughter-in-law's wedding so special and a day that we will always remember."
"It was great to have exclusivity of this amazing venue and we highly recommend Castle Goring to others."
"The Castle and grounds are absolutely exquisite."
Another amazing space for ceremonies, drinks and pictures
Our stunning terrace is also licensed for ceremonies and offers the perfect setting for an outdoor wedding. This is also another delightful space to enjoy your reception with guests spilling onto the lawns. The balcony and staircases which adorn the back of the Castle link directly back into the State Rooms so guests are free to go back and forth as they explore the property.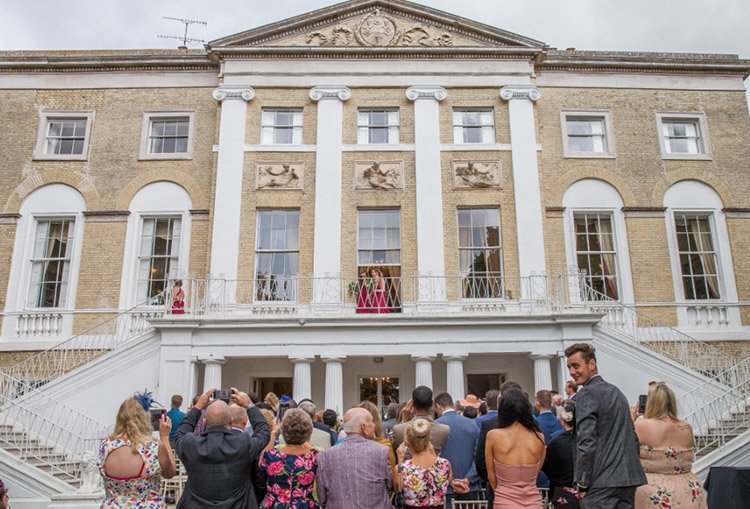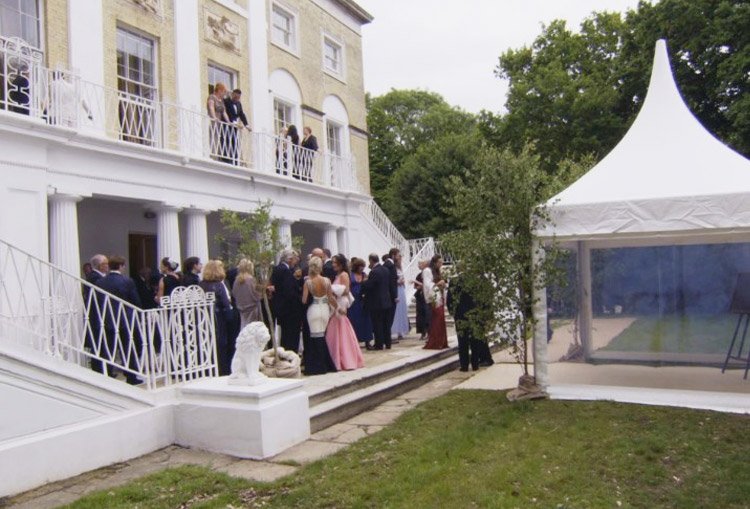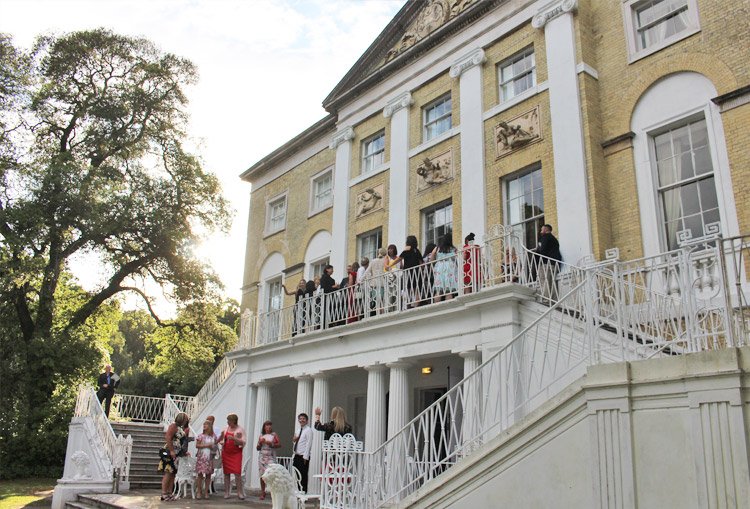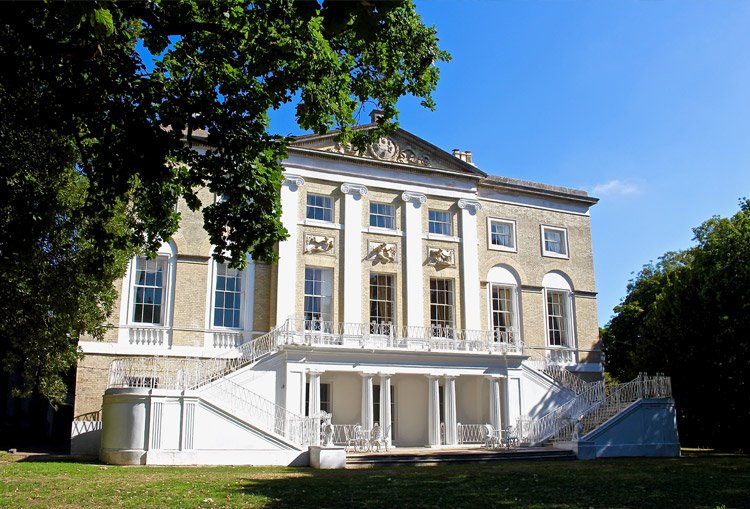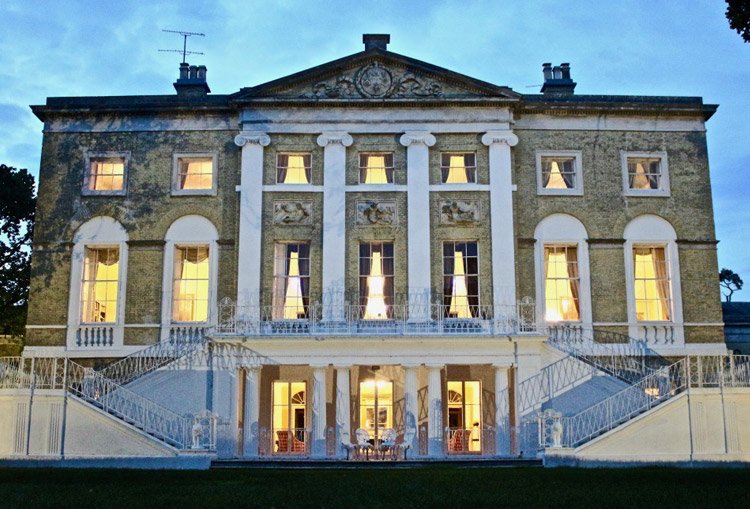 Please get in touch to discuss your requirements
"We had about 120 guests so had opted for the marquee in the garden which was perfect."
"We instantly fell in love with Castle Goring from the moment we took a cab up the driveway and the impressive house came into view."
"Lady C couldn't have done enough for us, to make our wedding day as perfect as it was."
The Bride's Dressing Suite
Mary & Percy Shelley Bridal Suite
The Bridal Suite, named in honour of the great romantic couple who owned the castle originally, is perfect for getting ready the morning of the wedding.
The room is filled with natural light, a beautiful imperial-sized bed with a fantastic domed canopy and exquisite French furniture. There are also comfortable sofas and statement furniture offering the perfect backdrop for pre-wedding photos.
Many brides find the bridal suite, which also has a large en-suite bathroom with an elegant roll top bath and shower facilities, the ideal setting for preparing for their wedding – with their bridesmaids, hairdressers, make-up artists, and manicurists on hand to share in the occasion and the Prosecco.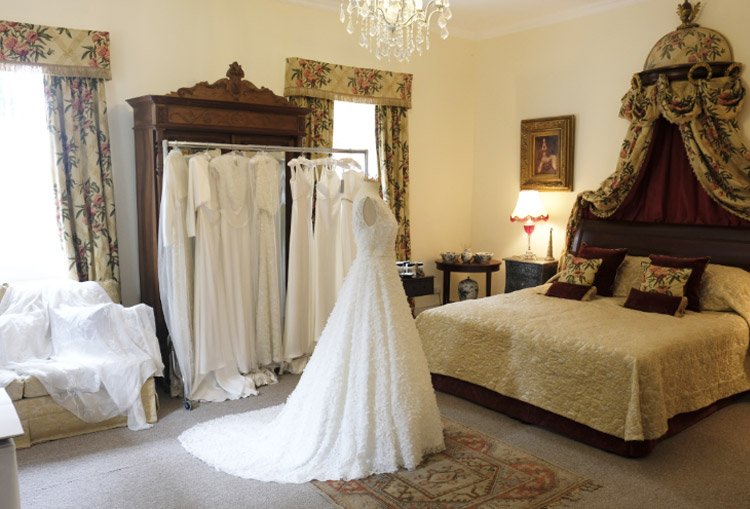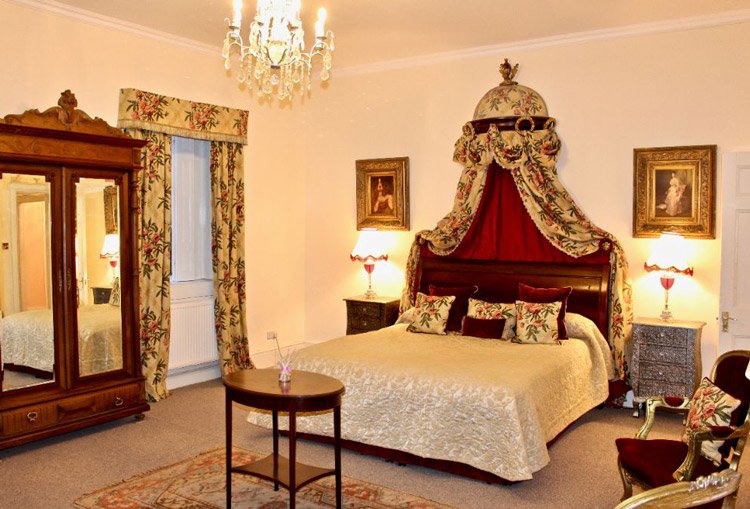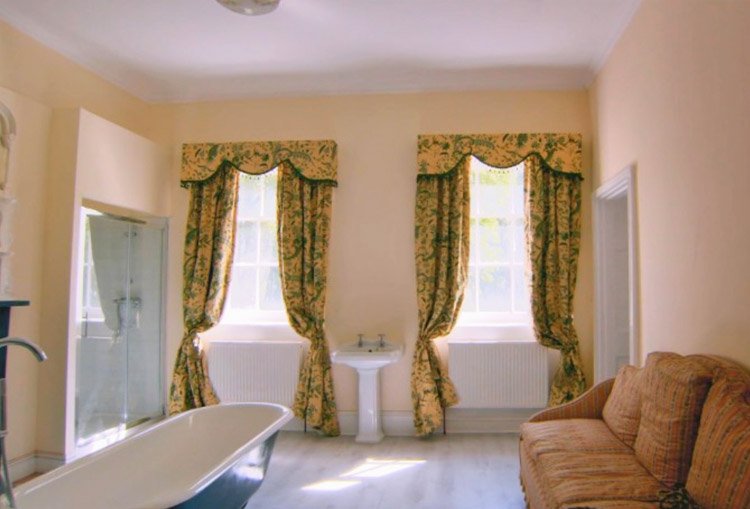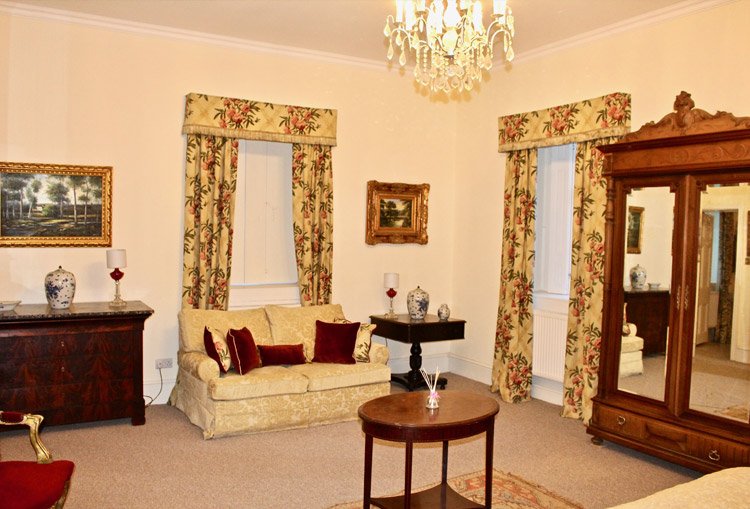 Please get in touch to discuss your requirements
Get In Touch
How can we help?
To discus your requirements please contact us