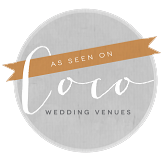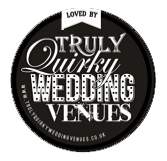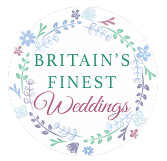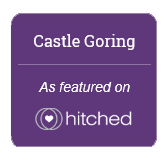 Your wedding day is of course about the celebrating the love you have for each other but creating one that is as breath-taking for your guests as it is for you, is what we ultimately look to help you achieve.
Castle Goring is steeped in history and stunning in appearance. With its two magnificent facades, grand State Rooms and incredible double-height Ceremonial Hall, your imagination is the only thing that will limit what is possible for your special day.
Whilst highly sought after for its splendid interiors as well as exteriors, we also have a huge Marquee on the South Lawns that can hold up to 180 guests, Bride's Dressing Room, Ballroom, plus beautiful Grand Hall with its incredible spiral staircase from which you can view the castle's famous glass domed ceiling.
For smaller weddings, we are also privileged to offer the possibility of a uniquely prestigious dining experience using the dinner service that the Emperor Napoleon I gave to the Empress Josephine for her private use at the Chateau de Malmaison, together with the Imperial and Royal silver of the Bonaparte, Wurttemburg, and Italian Royal Families.
This can be provided for use within the State Dining Room on the mahogany dining table formerly used at Buckingham Palace with a comfortable capacity of 24 using the Regency Dining Chairs and further capacity gained if the Charvari wedding chairs are used instead.
As you can see, Castle Goring really is a venue like no other, offering an experience like no other, and with its long winding private driveway that sweeps up to the castle, both you and your guests can start your fairytale from the moment you come through its gates.
Please get in touch discuss your plans and save your wedding date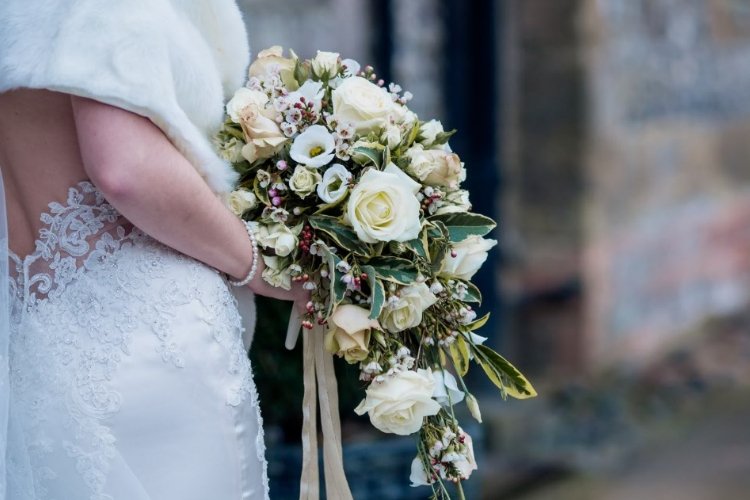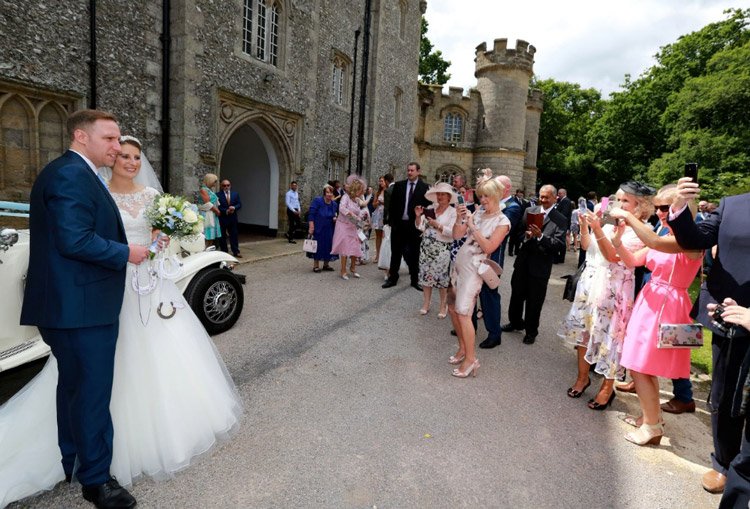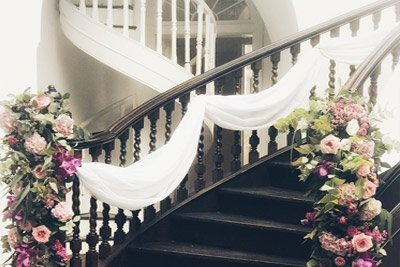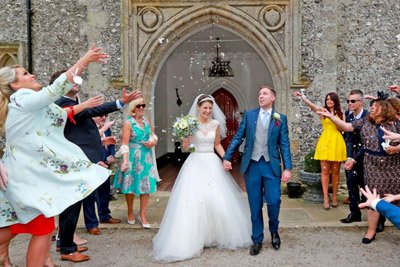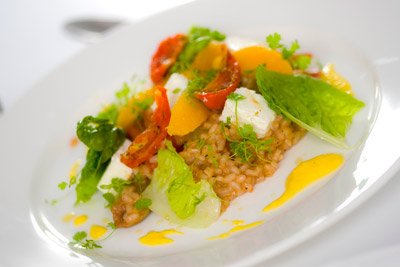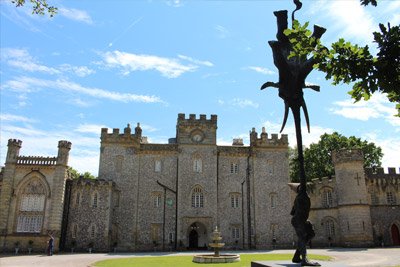 "It is obvious that Castle Goring hosts care about relationships and love and don't just see weddings as an industry."
"The building itself is extraordinary and has a romantic atmosphere."
"We got to have our wedding in an incredible castle, with very attentive service – it was a special day we will never forget."
Castle Goring can be used for all types of private functions & celebrations from intimate dining to parties for several hundred people.
The Castle lends itself perfectly for a private celebration. Be it a family get together for 30, a garden party for an anniversary or a celebration of life.
The State Dining Room on the 1st floor can accommodate at least 24 for dining in a formal style. The State Rooms located next to the dining room can also be stripped out used for larger parties under special conditions and for an additional fee of £500 plus VAT.
The outside space at the Castle is stunning; the terraces are perfect for a glass of Sussex sparkling wine alongside the Castle's canapés from the kitchen.
The garden can also be used for summer parties, BBQ's, Canapé parties, Marquee parties, picnics, children's parties and just about any type of event can be hosted.
If you are interested in any type of private function then please get in touch to discuss your plans and requirements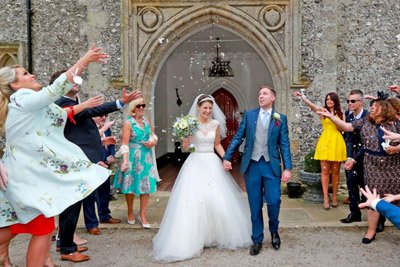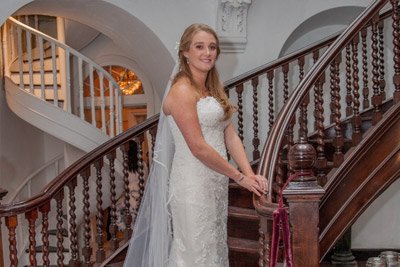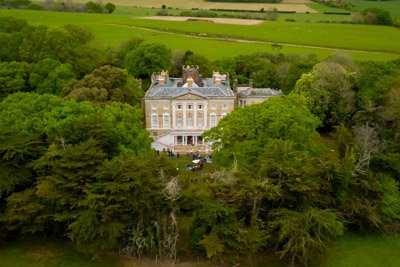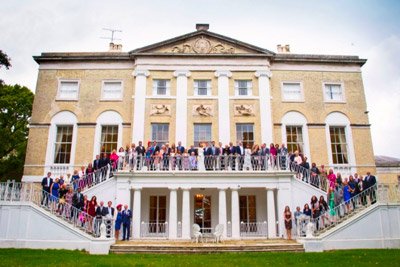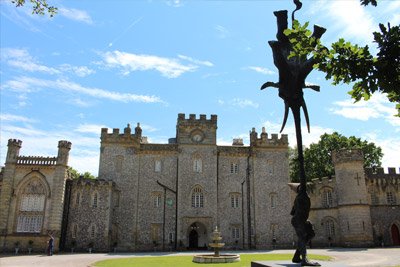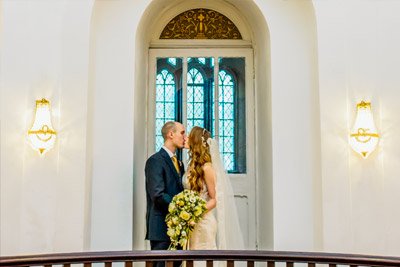 "A hidden gem of a venue in Sussex!"
"It really did feel like true luxury having the whole place to ourselves."
"The flexibility of the space was brilliant – we were able to pick which parts of our day happened where."
The Ceremonial Hall is a beautiful space seating up to 100 guests
The Ceremonial Hall is a beautiful oval room with grand double doors to the rear and smaller traditional entrance to the side. This room is licensed for ceremonies and can comfortably seat up to 100 guests. You can also seat 70 guests in a traditional seating style for a formal wedding breakfast.
The Hall, painted in white with hues of creams and white in the seating, is stunning as it is, but is also a blank canvass for creating the fairytale setting you always dreamed of. Situated to the west of the castle just a few feet away from the castle's State Rooms, Bride's Dressing Room, Ballroom and Marquee, it means that you and your guests won't have the inconvenience or having to travel to your wedding reception, maximising the time you have together on your most special of days.
Please get in touch to discuss your wedding ideas and requirements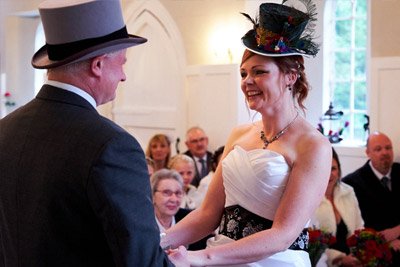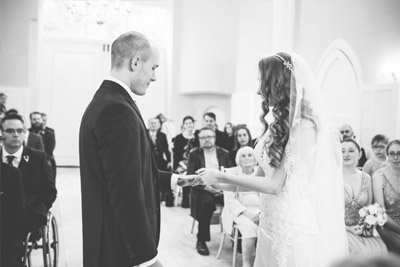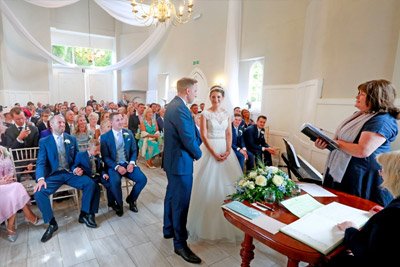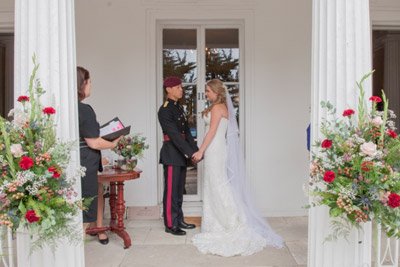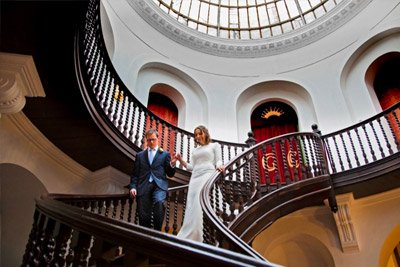 "The whole experience of organising the wedding from the initial meeting with Lady C and her son to now has been superb."
"Thank you for helping us host the most special day of our lives. The help, support and guidance you provided made sure everything was perfect!"
"Beyond the beauty of the location, the hosts were incredibly helpful in giving tours, answering questions and setting up for our big day."
A beautiful marquee on the lawn accommodating up to 120 seated guests
The marquee would be situated on the South Lawns of the Castle and would be the location for the formal meal for the day.
The marquee has a fully clear wall to the front to allow guests to enjoy the elegant façade of the building as well as let in lots of natural light.
Please get in touch to discuss your wedding ideas and requirements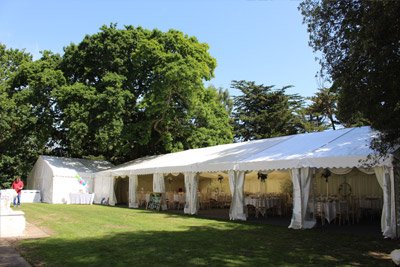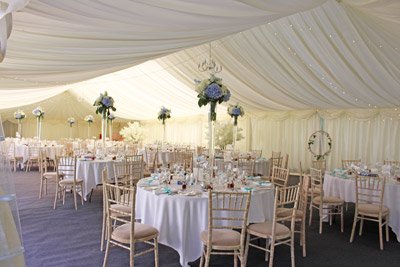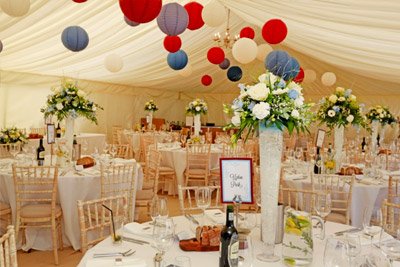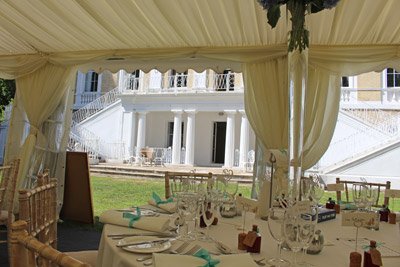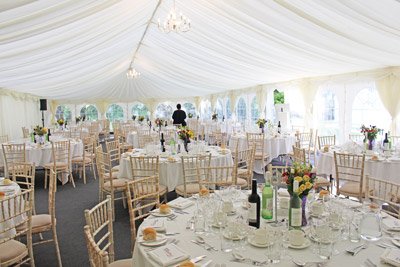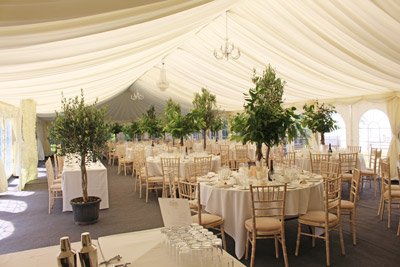 "We had about 120 guests so had opted for the marquee in the garden which was perfect."
"It is obvious that Castle Goring hosts care about relationships and love and don't just see weddings as an industry."
"Thank you Lady C and Dima for letting us use your home and making our son and daughter-in-law's wedding so special and a day that we will always remember."
Exceptional food and drink paired with outstanding service for your wedding
The Kitchen at Castle Goring is overseen by our top Chefs who along with Castle Goring's preferred caterers/event organisers, have years of experience in the hospitality and events industry.
As caterer's to all private functions at the castle, you can be assured of only the best in food, drink, outstanding service and event management.
Please get in touch to discuss your wedding ideas and requirements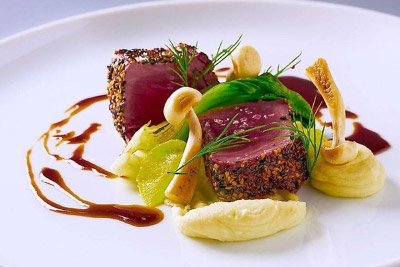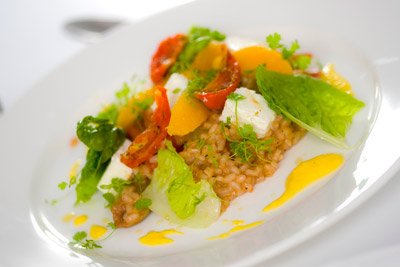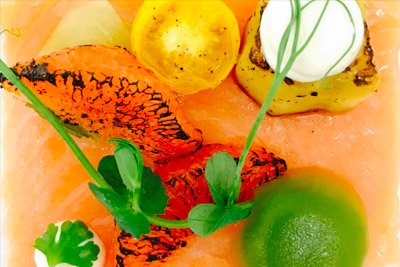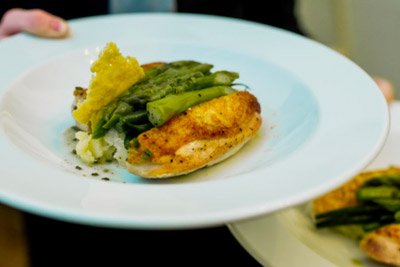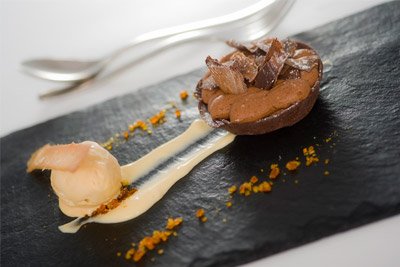 Castle Goring hire prices reflect seasonal changes and include Christmas time weddings.
Get In Touch
How can we help?
To discus your requirements please contact us